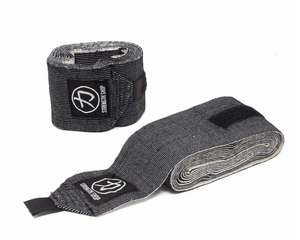 Thinner than traditional powerlifting wraps which makes these wraps great for Olympic Weightlifting and Deep Squats where range of motion is paramount.
The blend of Cotton, PAN, PEF and Lycra provides superior comfort over a traditional knee wrap suited to high frequency training.
The increased support at the knee joint helps increase the amount of weight you can lift.
Available in lengths of 2M and 3.5M.
Sold as a pair.