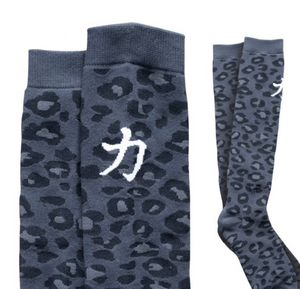 Designed to protect your shin from the bar scratching and cutting your shins during deadlifts and other lifts like cleans. The shin area of the socks is thicker to give more protection over just a normal pair of longer socks!

Made from 100% Cotton they are comfortable and durable.

One size fits all, suitable approximately for UK sizes 5-13.


Strength Shop Deadlift/Weightlifting Socks